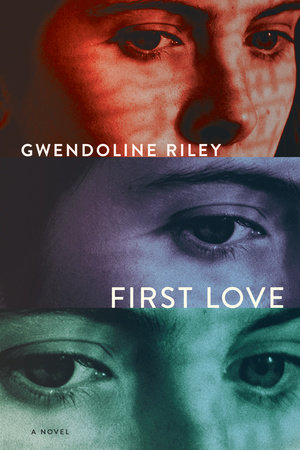 Wow, a book I actually read this year. Can't promise this is a favourable review though. In fact, the more I think about this book the more it winds me up. That can't be good. Also, it's on the shortlist for the Bailey's Prize, and some books that I loved are not. I am sad.
This started off as a three star read but in retrospect it really was just 'ok'. I didn't get anything out of this, and even though I only read it mere days ago, I'm struggling to remember quite how it left off.
I got the feeling I was meant to be feeling sorry for someone, but for the life of me I couldn't work out who. None of the characters were likeable for me. I've also heard it said more than once that Riley writes very natural dialogue. If she does usually, this wasn't such a good example in my opinion. I sometimes felt like her characters were more caricatures of who she wanted them to be. That being said, I guess it's hard to nuance a character and warm to them if you only get 200 pages to do so. At least, it wasn't possible in this one.
I don't want to sound like a victim blamer by any means, and abusive relationships are never ok, and are never the fault of the one being abused. But having said that, I just got annoyed at the protagonist with how she reacted to being spoken to so disgustingly. Which was, she kind of didn't react at all, she seemed blasé, nonchalant more than anything else. It just had me questioning her motives for being in this relationship. On the surface, I feel that the writer was pushing a quite obvious 'daddy issues' archetype onto the character, but it just felt too obvious, very forced.
I also quite struggled with the timeline, and in which point in Neve's life are we hearing her speak from. For instance when the novel first opens, I thought she was estranged from the abusive Edwyn, but then maybe it could of been a snapshot of her life before she met him, before she moved in with him… I honestly couldn't tell. Maybe I should go back and read certain parts but I shouldn't have been this confused with such a lack of active plot.
Didn't get the point of this one.
Jess