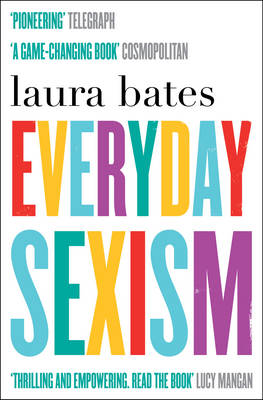 Again, read this last year, but to me this book is timelessly relevant.
This one doesn't get a four star rating for enjoyment. This book is not enjoyable. The real life stories spread throughout this book are wrath inducing, heartbreaking, often shocking, but sadly for me, not at all surprising. How awful is that? That this onslaught of violent, damaging sexism is part of everyday life.
I guess that's the whole point of the book though, to open more people's eyes to it. So, the four star rating is for importance. I already consider myself an ardent feminist, and this book just solidified that fact. I urge everyone to read this book, especially men, and women who think we don't need feminism, that it is redundant.
'Everyday Sexism' features accounts from people of all ages and does not discount the stories (and the importance of acknowledging these factors) of women of colour, those who have a disability, those in the LGBTQ+ community…. etc – as many books like this often do. A must read.
Jess